HOME

Environment
Environment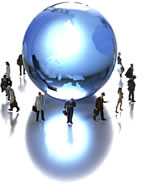 We face many different environmental issues in our life. They range from global-scale warming to regional issues of air, water, or soil pollution and waste disposal. To preserve our beautiful planet for future generations, we must develop a full understanding of the current circumstances, plan ways to resolve individual issues, and take swift action. Among other initiatives, manufacturing businesses must take steps to reduce their environmental impact.

KOHJIN operates based on this corporate philosophy and with a commitment to supplying products that enrich human life. We are aware that it is our social responsibility as a good corporate citizen to protect the environment.
Our factories are certified with the ISO 14001 standard for environmental management systems and are constantly working to conserve resources and energy, and to reduce their environmental impact.